NFL Draft will be held in fully virtual format
2 min read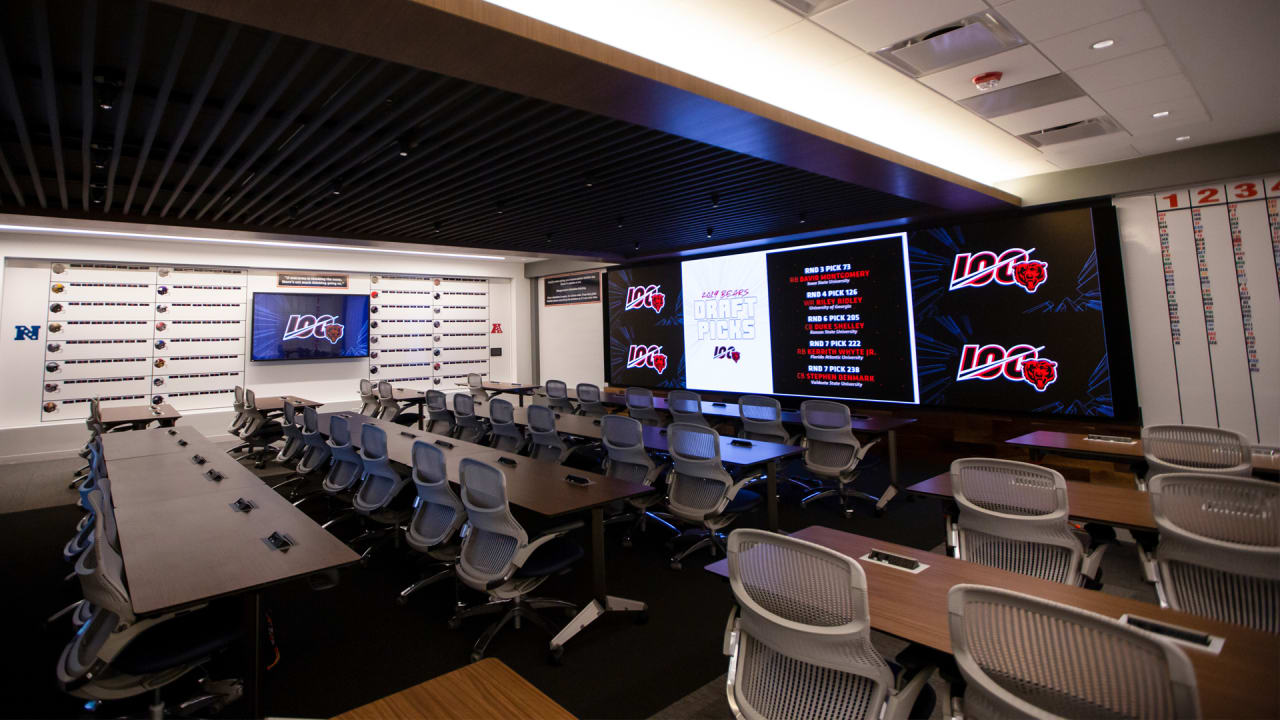 With team and league facilities closed indefinitely due to the coronavirus, NFL Commissioner Roger Goodell sent a memo to all 32 clubs Monday informing them that the April 23-25 draft will be conducted via a virtual format.
"Because of these circumstances," Goodell wrote in the memo, "clubs have been advised to prepare to conduct the 2020 Draft entirely outside of their facilities and in a fully virtual format, with club personnel in separate locations and able to communicate with one another and Draft headquarters by phone or internet.
"We have reviewed this matter in the past few days with both the Competition Committee and CEC, and this will confirm that Clubs will conduct their Draft operations remotely, with club personnel separately located in their homes."
Speaking to the media on a conference call last Friday, general manager Ryan Pace vowed that regardless of how the draft would be conducted, the Bears would be "ready for everything." His confidence stemmed in large part from the impressive work the team's IT and video departments have done in helping the Bears prepare for the draft.
"They've been outstanding," Pace said. "The silver lining is that I think it's pushed us further from a technology standpoint. The virtual meetings, whether that's Skype or Zoom, it's actually been highly efficient and in some ways better. I think it's been about two weeks since we moved out of Halas and been working from home. It's really been seamless with the ability to watch video, the ability to have meetings and communicate, interview players. That part's been really good and I think it's a credit to our staff."
https://www.chicagobears.com/news/nfl-draft-will-be-held-in-fully-virtual-format