Dalvin Cook Contract Extension: Surreal Moment
2 min read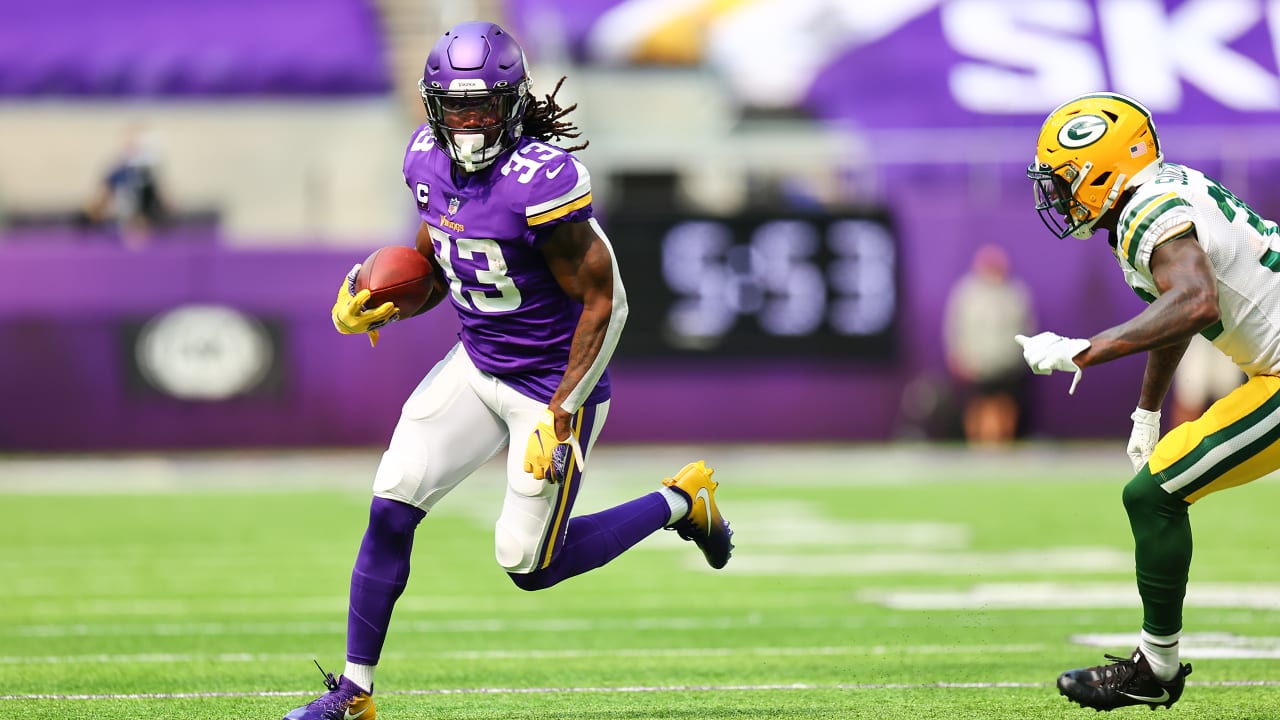 EAGAN, Minn. — A little after 11 a.m. Saturday, the Vikings announced a multi-year contract extension for Dalvin Cook.
Roughly 24 hours later, the Vikings running back was getting ready for Week 1 against the Packers.
And on Monday, Cook reflected on a whirlwind past few days.
"It's still a surreal moment, signing that deal and making the dream come true," Cook said. "I didn't actually have time to enjoy it, but just getting ready and preparing for a game and knowing that situation resolved itself was enough for me at the moment.
"I enjoyed it with my teammates. They congratulated me. Everybody around the facility did," Cook added. "That was big."
Cook noted that he preferred to get the deal done before Sunday's kickoff so that he could focus entirely on football.
"Being in Minnesota was always important to me with the guys I've built the relationships with and just being around the guys in the locker room and everybody in Minnesota," Cook said. "I love being here. That was important for me to get that done [so] I could just go out and play football.
"That was important, getting that done before the season so I could just turn it loose," Cook added.
The 41st overall pick in the 2017 NFL Draft, Cook has proven to be one of the league's most effective running backs when he's on the field.
Although he battled injury issues in his first two seasons he put it all together with a Pro Bowl year in 2019. He rushed for 1,135 yards and 13 touchdowns on 250 carries, and also added 53 catches for 519 yards through the air.
https://www.vikings.com/news/long-term-contract-offers-cook-surreal-moment